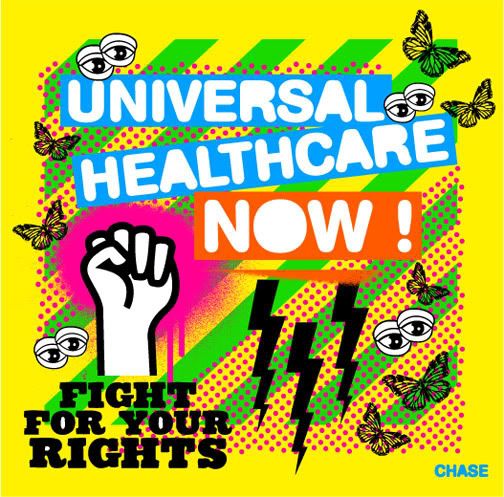 Today marks the beginning of Universal Healthcare Week! Universal healthcare is a controversial subject in today's political battlefield. But I think we are just getting started on the issue. The next couple of decades will see the emergence of healthcare reform as a top priority to Americans. Of course we already hear about it daily, but healthcare still takes a back seat to Iraq, gas prices, recession, taxes, and useless political banter. As the average age of Americans increases, healthcare will be a tier one topic.
So what are we here for this week? Weakonomics professes the need for citizens to be informed. As the proprietor of this website, it's my duty to both inform and inspire readers. Each day this week, we'll look at universal healthcare from a different perspective. I'll present facts and arguments from sides both for and against universal healthcare on day 2 and day 3. I'm not a professional journalist, but I will do my best to play devil's advocate and hide personal views. Days 4 and 5 will be the opinions of me and me only. You will see what concerns me, the questions I need to have answered, and finally, my personal thoughts on the whole situation.
This is a blog, and not a book; we won't be able to cover every angle. On day 5 I'll include some additional resources to help broaden the scope. I want your feedback, so during the week leave comments and send me emails. Come back tomorrow for a look at the reasons why we should have universal healthcare.